not shur if I am doing this wright or wrong. LOL but here gose
meet Robby he is as you can see a Ford fan. he is wearing a T shirt I made. that reads Fords eating Dodge and Chevy since
well you get the IDA any way he's ready to move in to your hood.
PS I will be uploading his girl friend later if this works. but they Fight a lot. because He is a Ford guy and She is a Mopar girl! she wears a T shirt I made that reads " MOPAR or NO car "
any way lets give this a try
first some pictures to see if you like how they look.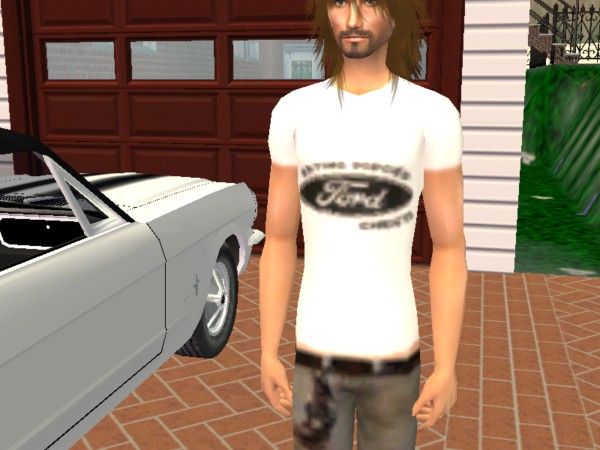 next download link
if I did it wrong let me Know? hope you like him and down load him in game